How to improve futsal ball control? Drill + Video
How to improve ball control in futsal?
Ball control is one of the most important futsal skills, whcih every futsal player must be learning and perfecting throughout whole his career. In fact, when it comes futsal training for kids, ball control is the first thing they start to train.
Ball control doesn't necessarily mean dribbling the ball. If fact in most case dribbling is much less useful for you they just being able to keep the ball close to you. Instead of going against your opponents one on one and trying to beat them, it's more smart to keep the ball and while doing that - look for you partner. For an opportunity to make a pass.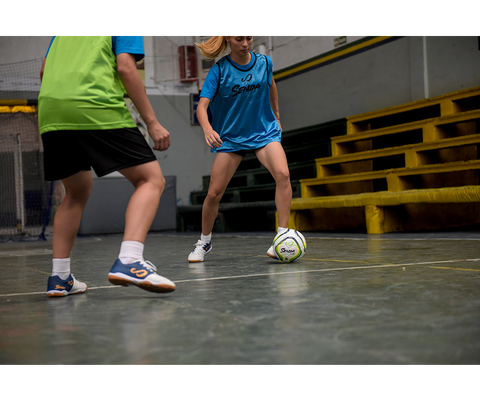 Some skills, thet every futsal player must develop to be able to keep the ball successfully:
Keeping the ball close to you

Keeping your eyes up (not on the ball)

Being aware of who is around you (both opponents and partners)

Ability to use both feet

Ability to use different types of dribbling (controling) the ball - side, inside and sole of the foot
I have prepared a video with the full explanation of the drill, which will help you to improve your futsal ball control. In the videl you will see both the explanation of the drill and also an example of it (from real training session).
This drill can be used for:
small group training

big group training
Now take a look at the video, which I prepared for you:
If you need a short version of this video, just watch it on my Instagram account - click

HERE

Subscribe to my YouTube channel - click

HERE

Subscribe to my Instagram account - click

HERE
No comments
Leave a reply