DEFENSE AGAINST CORNERS [ebook]
EVERYTHING YOU NEED TO KNOW ABOUT DEFENSE AGAINST FUTSAL CORNERS!
Have you ever counted, how many set-plays (corner-kicks, free-kicks, kick-ins) there are during a futsal match?
Do you know, that on average during just one half of the match you are going to have to defend against 6-10 corner-kicks?! During a full match there will be about 12-20 corner-kicks near your goal!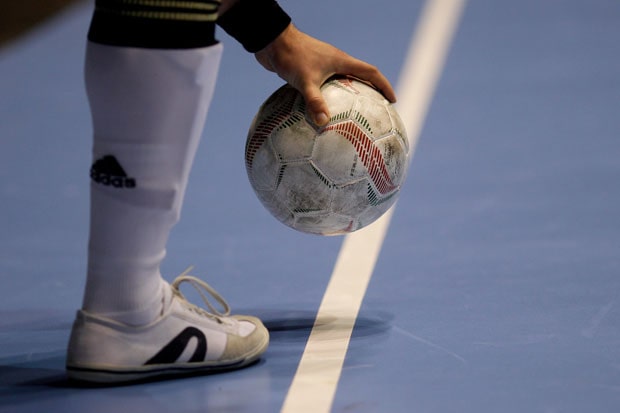 Tell me, what is the point of spending so much effort and energy in organizing defensive structure of your team, if you completely ignore improving defense against corners?
Concede less goals
In order to decrease the amount of conceded goals and start actually feeling confident during the match, you have to understand corner defense tactics. And not only understand, but also be able to explain it to players. Each player has to know his role and any possible situation. To do that, he has to understand main patterns and know, how the game can change. This way each player will know exactly, what to do and when! This makes a team defending like a unit!
Contents
In this e-book, author give full explanation of futsal defense tactics and patterns on corner-kicks:
we will know, what should be done in certain

game situations

,

will talk about most

common mistakes

, which lead to conceded goals,

take a look at

different variations

of defending formations,

understand the

roles and movements

of players in possible game situations,

learn, how

top futsal teams

are defending against corner-kicks.
Sections
Why are corner-kicks important?

Most dangerous zones

Defensive formations on big futsal pitches

Roles of players

Defensive formations on small futsal pitches

Roles of players

Most common mistakes

Zone or Individual cover: Where and Why?

Rare cases and how to act in these situations

How top futsal teams defend against corner-kicks
Format: e-book (PDF)

Language: English

Amount of pages: 30

Illustrations and schemes: Yes
Best regards,
Artyom Samoylov
Certified futsal coach